Study originals, and the fakes will become apparent 
 Thanks to all those that we met at Birmingham. It was our best show ever, and it was really good to put faces to names.
We did manage to "snag" a few gems, which will be included in the next update 
Which will be on Sat 24th September @ 7pm BST
…Our next show will be 16th October @ Giant Leeds – Pudsey – see you there usual spot!
20th/09/16 – All sold items cleared out
Thanks for your continuing support, and patience 
When you're wounded and left on Afghanistan's plains,
An' the women come out to cut up what remains,
Jest roll to your rifle an' blow out your brains,
An' go to your Gawd like a soldier." – Rudyard Kipling
 Please be sure to view previous, special and unusual items we have had the pleasure of selling in the Archive page.
Check out the "Sale" category. 
 "grab a bargain"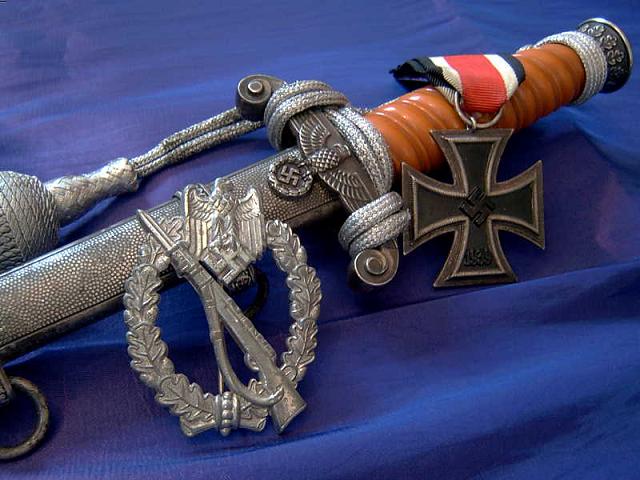 *Please do not pay with PayPal without contacting us first*
E mail: john@eaglerelics.com
We will give you the very best prices for your complete collection or single items. 
When visiting the home page, please remember to check out the pages on the menu especially the "Tribute" page, along with the
collectors tools, and the Young British Soldier
If you have any questions please do not hesitate to contact me
If you would like to be added to our website update e mail. please drop me a line, and I will add you.
With over 35 year's hands on experience, my aim is to bring you the collector, established or novice, original pre 1945 construction German Militaria. With a price to suit everyone, you will find a mixture of readily available items, together with the more desirable items from that period.
You will find a good selection of Daggers, Helmets, Headgear, Medals, Combat Awards, Equipment, Badges, Documents, and much much more. Please take the time to browse through the items in my on-line shop, I am sure you will not be disappointed.
—————–-Successfully trading for 12 years ———————
Each item is guaranteed original from the 1933 -1945 3rd Reich period, unless otherwise stated.
I am always interested in purchasing good quality items, for either part exchange or cash, so please feel free to email me. I will also do a lay away plan for some items
All items that are offered for sale are for historical purposes only, and are not intended to be worn as everyday items.
I do not support the ideas or political statements of the regime.
Designed by Website Designers Nottingham | Powered by Wordpress